Customs Clearance Essentials for Your International Enterprise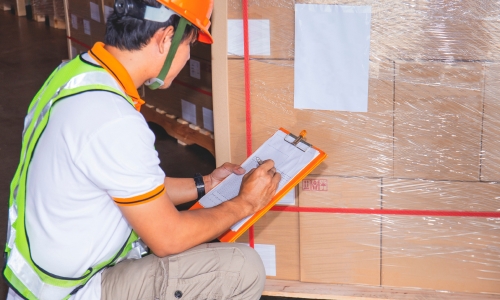 Effortless Shipping
Real-Time Tracking
24X7 Customer Support
Updated on 15 Jul 2019
10 min read
Import and export customs clearance procedures must be one of the most daunting elements of international freight shipping for small to medium-sized enterprises, especially those taking first steps into the global business arena.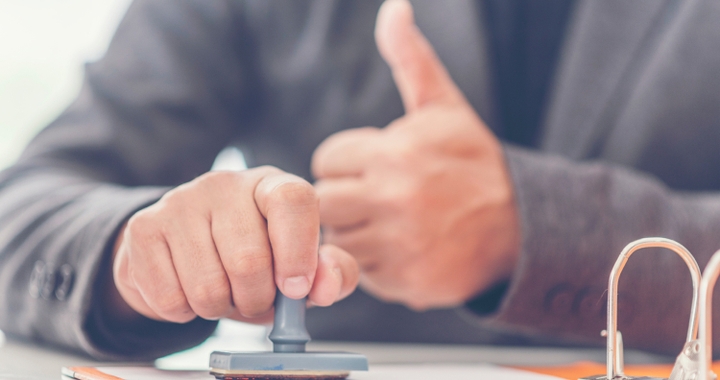 Of course, a freight forwarder like Shipa Freight can shoulder a lot of the complexity of clearing goods through customs and spare you from micromanaging the customs clearance process yourself. However, everything will seem less complicated if you know the essentials—the most basic of which you can find in this short Knowledge Series guide.
What is Customs Clearance?
Customs clearance is the process by which national governments control and monetize the flow of goods across international borders.
To define clearance in the context of customs control, it's enough to say that any goods you ship internationally must receive permission to move across an international border. This "clearance" can only be granted by the customs authority in the country concerned.
To move out of the country of origin, your shipments must receive export clearance, and they must be granted import clearance to enter the destination country.
What is the Difference between the Export and Import Customs Clearance Process?
If you use international freight shipping within your business, you are most likely to be either an exporter or an importer. The distinction between the two is pertinent because the rules, regulations, and processes for exporting differ from those applicable to imports.
In most international trading scenarios, the seller takes responsibility for export customs clearance, and the buyer for the import process. The precise arrangement will depend on the incoterm applied to the sales transaction.
Under some incoterms, such as Ex Works (if you are the buyer) or Delivery Duty Paid (if you are the seller), you will be both the importer and the exporter, in which case you will need to be aware of the customs clearance processes for import and export.
It's also imperative to understand that import and export clearance procedures are country-specific, so you should research exactly how they work in the countries relevant to your business. That said, there are some general principles that all customs authorities follow, and it is these that we will focus on in this guide.
What is Export Customs Clearance?
Generally, we define customs clearance as the process of obtaining permission from a country's government, by way of its customs agency, to take materials or products out of the sovereign territory, and is necessary for almost all exports, with exemptions applying only to some specific scenarios.
As a commercial shipper, your shipments will likely be subject to export customs clearance, and the process will depend upon several factors, including:
• The regulations in place in your country of export
• The type of goods or materials you are exporting
• Any agreements that exist between the countries of export and import
• The technology available to the customs agency in the country of export
What are the Key Steps in Export Customs Clearance?
The tasks that you will need to perform to clear your shipments might include:
• Registering on the customs authority's system/obtaining an export business number
• Obtaining certificates of origin for the items you are exporting
• Ensuring that the items you wish to ship are not prohibited for export
• Ensuring the same items are not prohibited in the country of import
• Determining the export classification codes for the materials or products you are exporting
• Obtaining export licenses or permits for your goods, if required
• Filing an export declaration for each shipment, either electronically or manually
Most of the tasks listed above need only be performed once, rather than for every shipment, and your freight forwarder or customs broker will help you complete some of them. However, the export declaration process will apply to all shipments that you export.
Your forwarder or broker will typically manage export declarations on your behalf, but it will be helpful if you, or somebody in your business team is familiar with the process.
What are the Primary Export Customs Clearance Docuements?
With the help of your freight forwarder, you will need to prepare a range of documents to accompany your exports. You will need to provide the following papers, regardless of the type of goods you are shipping:
• A printed version of the export declaration
• A transport document, usually in the form of a bill of lading
• A packing list
• Certificates of origin for your materials or products
• Insurance documents detailing the policy and conditions under which your shipment is covered
As already mentioned, you may also need to provide licenses or permits for your exports, depending on the type of goods you are shipping.
Can there be Additional Customs Clearance Documents Needed?
Other requirements can include a dangerous goods declaration if your shipments contain hazardous materials or substances, inspection certificates, consular invoices issued by the country of import, and an exchange control document proving that any payment received for the shipped goods complies with the exporting country's currency regulations.
Some countries may allow some or all of the documents to be submitted electronically, but regardless of whether this is the case, or whether hard copies are required, it is crucial to complete all details accurately, as a failure in this regard can result in lengthy delays to your shipments.
What is Import Customs Clearance
So what about when you are the importer of an international goods shipment? In many ways, the process is similar to export customs clearance, but can be a little more involved, due to the need for tax and duty assessments and payment.
While on the topic of payment, it's worth knowing that for small shipments, you may be excused the need to make formal customs declarations and pay duties. If you are shipping to the United States, for example, the de minimis level is $800—so shipments with a value of less than $800 are exempted from formal clearance and duties.
What are the Primary Import Customs Clearance Steps?
The steps involved in import customs clearance which you will need to execute (with help from your freight forwarder or customs broker) are as follows:
Obtain an import business number (one-time task) if required for the country of import.
Obtain certificates of origin for the items you are importing.
Make sure your goods are not prohibited for import in the destination country.
Determine the Harmonized System Codes for the materials or products you are importing.
Obtain import licenses or permits for your goods, if required.
File an import declaration, either electronically, or manually (Your forwarder or broker can do this).
Await notification that customs officials have approved your declaration.
Pay the taxes and duties assessed (your forwarder or broker will typically do this, and will invoice you)
Await release of your goods.
If customs officials have no reason to hold your shipment, they will release it shortly after you have paid the taxes and duties.
What are the Required Import Customs Clearance Documents?
Most of the documentation requirements for import customs clearance are the same as for export clearance. However, you will certainly need to supply a copy of the commercial invoice for the goods in your shipment. Customs officials will use the information contained in the invoice to help them ascertain the shipment's value for tax and duty calculation.
If you are the supplier, you will need to generate the invoice, which in any case is a normal part of any sales transaction. If you are the buyer, your supplier should provide a copy of the commercial invoice to accompany the goods, and also issue you with a copy for your records.
The Import Declaration: As for the customs declaration document, requirements vary from country to country. You or your forwarder/customs broker may be able to submit the declaration electronically, perhaps even in advance of your shipment's arrival at the port or airport of discharge. On the other hand, for countries that are less technologically advanced, you might need to submit a paper document by fax, or even in person, to a customs-office at a port of entry.
Other Documents: Customs officials will probably want to see the bill of lading for your shipment, which will have been completed by your forwarder or carrier. You may also need to provide a packing list for the goods in your consignment, copies of any relevant import licenses or permits, and certificates of origin. Remember that certificates of origin must relate to the country where your goods or materials originated, which might not be the same as the country of export.
Are Freight Forwarders a Customs Clearance Essential?
In this brief guide to customs clearance, we've covered the barest essentials of customs clearance, perhaps enough to help you put your international trading plans into practice. However, there is a lot more to learn, because there are many variables involved, hinging on the nature of your goods or materials, the countries you will ship from and to, the technology in use with different customs authorities, and other factors.
In future articles on the Knowledge Series, we will dive deeper into specific elements of customs clearance, exploring issues such as mistakes to avoid, what to expect from customs examinations, and perhaps even focusing on import and export clearance for specific countries.
It should be clear to you after reading this introductory article though, that the topic is complex and without expert help, can be daunting, given that the arrival of your goods at their destination depends on getting things right.
Should you choose Shipa Freight for your Customs Clearance?
While it's entirely possible to manage customs clearance without a broker or freight forwarder, the relatively low cost of engaging a logistics partner can be worth the expenditure.
For example, at Shipa Freight, we give you access to an online compliance engine that ensures all necessary customs documents are in place for your shipment, and manages their completion and submission, saving considerable effort for you and your team. Our system prompts you for the information required, and our customer service team will contact you if we need extra details to ensure compliance.
We manage all necessary customs clearance processes, specific to your countries of export and import, and our real-time tracking facility ensures you are always aware of your shipments' progress. We aim to take care of all your international logistics needs, so you and your team can focus on core business activities.
How can a Forwarding Partner Help You Complete the Customs Clearance Process?
Even if you plan at some point to work directly with international carriers and manage customs clearance on your own, using a freight forwarder as your customs clearance agent for your first few shipments will not only simplify the entire export/import process, but will also provide you with an inexpensive source of mentoring and guidance while your team gains familiarity with customs requirements.
So… is a freight forwarding partner a customs clearance essential? Not necessarily, but it's undoubtedly a valuable source of assistance in the early days of business internationalization.
You can learn more about shipping commercial goods internationally in our other Knowledge Series guides and articles, or check out our Document list to see some of the forms and papers commonly required for air and ocean freight transportation.
Once you're ready to start shipping, don't forget to try our platform by requesting a fast online freight quote.